Compact CNC Busbar Punching Machines
The EHRT FlexPunch & FlexPunch Compact punching machine provides fast, highly-accurate punching of copper bus bar and other flat bar materials. With tooling to create holes, slots, chamfers, and more, it is the perfect 40-ton and small run punching machine.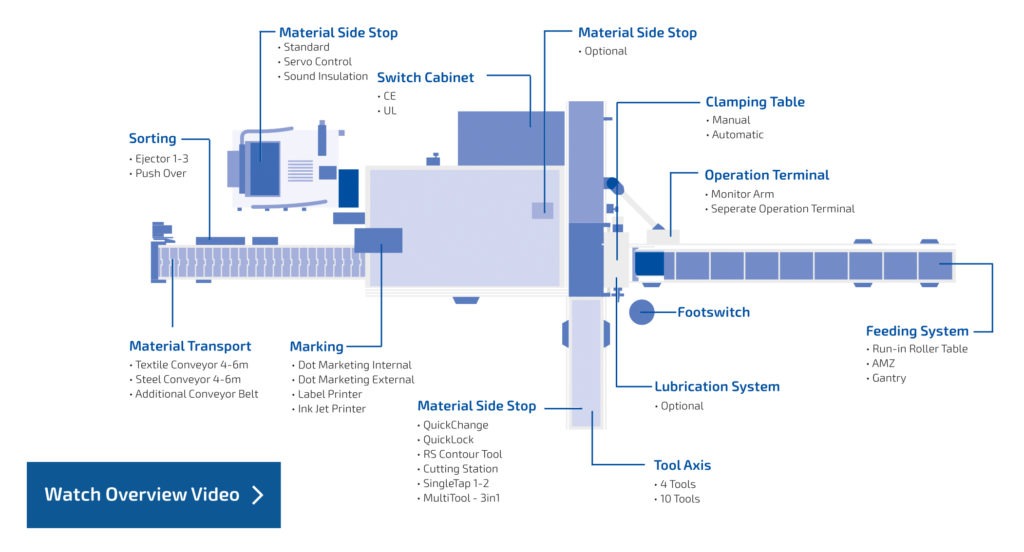 In addition, thanks to our exclusive PunchPro nesting software and the accuracy of our machines, the FlexPunch line of punching machines will help your business reduce costly scrap and maximize efficiency. Check out our article on Punching vs Drilling Busbar to learn more!
FlexPunch and FlexPunch Compact Product Guide
Single Tap Thread Forming Station
Features
Punch copper busbar, aluminum busbar and steel bar
For material ranging from 1/8″ to 5/8″ thick
Create circular holes, slots, chamfers, radiuses, and more, in a range of sizes
Lateral clamping allows the machine to cut almost the entire workpiece, even the border
Fast setup time with PowerCut software
Nesting optimization with PunchPro software
CNC tooling rail with up to 4 or 10 positions
Quick-change punch tools
3-in-1 Multi tool
Perfect for small and medium runs of parts
3/16" max capacity in steel
Models
EHRT FlexPunch
40 ton, with 10 Quick change punch tools
EHRT FlexPunch Compact
40 ton, with 4 Quick change punch tools
QuickChange System by EHRT
QuickLock System by EHRT PDF Document
Specifications
FlexPunch
9 punching + 1 cutting
Punching up to 1.26" diameter
Available tooling includes circular holes, slots, chamfers, nibbling, rounding, tapping, countersinking and more
Punching Force
Workpiece Thickness
.12-.39", steel
.12-.63", copper
.12-.63", aluminum
Workpiece Width
Positioning Accuracy
Controls
Industrial PC with Windows 7 or later
PowerCut punching software
PunchPro nesting software
SQL database for large data sets
Options
Automatic feeding system
Sorting & additional conveyors
Multiple part marking options
Thread forming
Profile punching
Variable speed
PunchPro nesting software