Industrial Material Feeding Systems
The Gantry System from EHRT and the Automated Material Feeding, AMZ system are big step towards machine automation solutions.  EHRT's advancements will save you time by maximizing your shop floor efficiencies.  Whether you're looking for a fully automated solution or semi-automated solution our material feeding systems & material handling conveyors will help you increase production.

AMZ Automated Material Loading Punching Machines PDF Document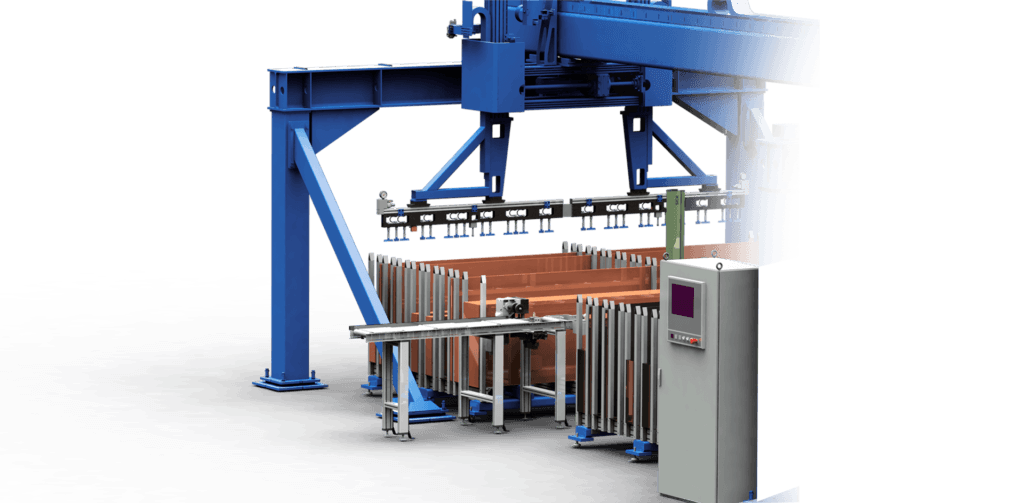 Gantry
Storage system with a gantry crane, which enables the punching machine to work independently.